Open, Integrated, Cost Effective
Regulatory reporting and market changes combined with consumer push for on-demand access to investment information has reshaped the way Broker Dealers attract RIAs and manage their overall business. Our solution provides a cost effective, cloud based, open platform that allows IBDs to respond faster and cheaper to these changes.
By providing a solution that is built from ground up to address security, mobility, scalability and open integration we give IBDs the technological innovation that they need to focus more of their energy to drive growth and manage the supervisory and operational needs of their business.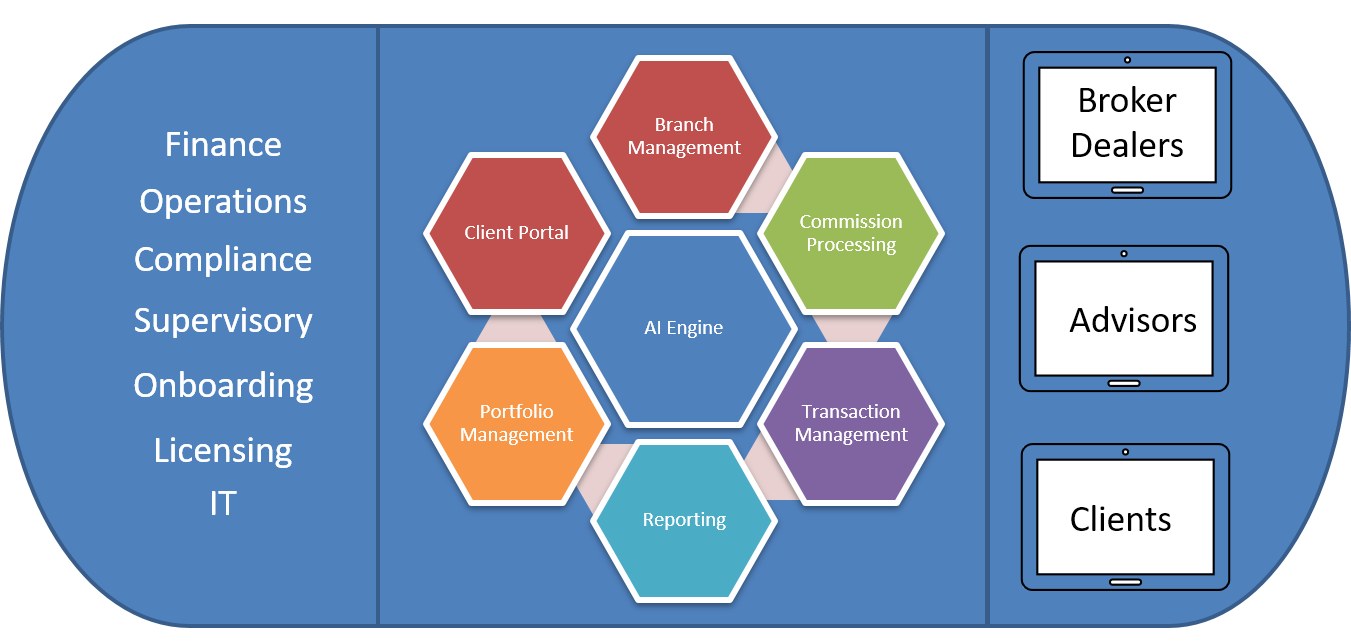 Solution for all parts of your business
Business is more efficient when data is not maintained in silos.  By having a single data repository for branch and rep information, transactions and investment accounts all departments including onboarding, finance, operations, licensing, supervisory and IT view and work on the same set of data increasing productivity and reducing manual entry of critical information.
Secure, Scalable, High Performance
Our solution is built from ground up using the latest Microsoft Azure cloud technologies. It provides scalability and high degree of network security to manage future growth of your business with reduced cost of ownership.
With elastic services on-demand you can expand your IT footprint without sacrificing performance, while maintaining an IT infrastructure that is the latest in technology providing advance features for reporting, analytics and machine learning